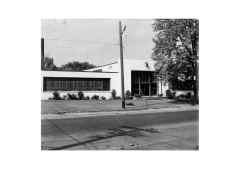 Welcome!
to tmchistory.org
Do you have a TMC story?
Did you work at TMC or were you a customer?
Do you have a restoration project experience you're willing to share?
Do you have manuals, catalogs, pictures, or other info not already on this site?
Please send me your story, and I'll post it with full credit!
TMC Photo of the Week!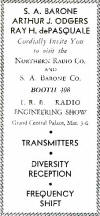 This ad from March 1944's Electronics Magazine (thanks, Nick!!) offers an interesting bit of history. Evidently Sal Barone founded Northern Radio (and S.S. Barone Co.) during WW2, while still working full-time for Press Wireless. Ray de P, his boss at PreWi, not only approved of the arrangement, but was on hand to help launch the businesses!
If you have info about Northern Radio or TMC's early days, please get in touch.